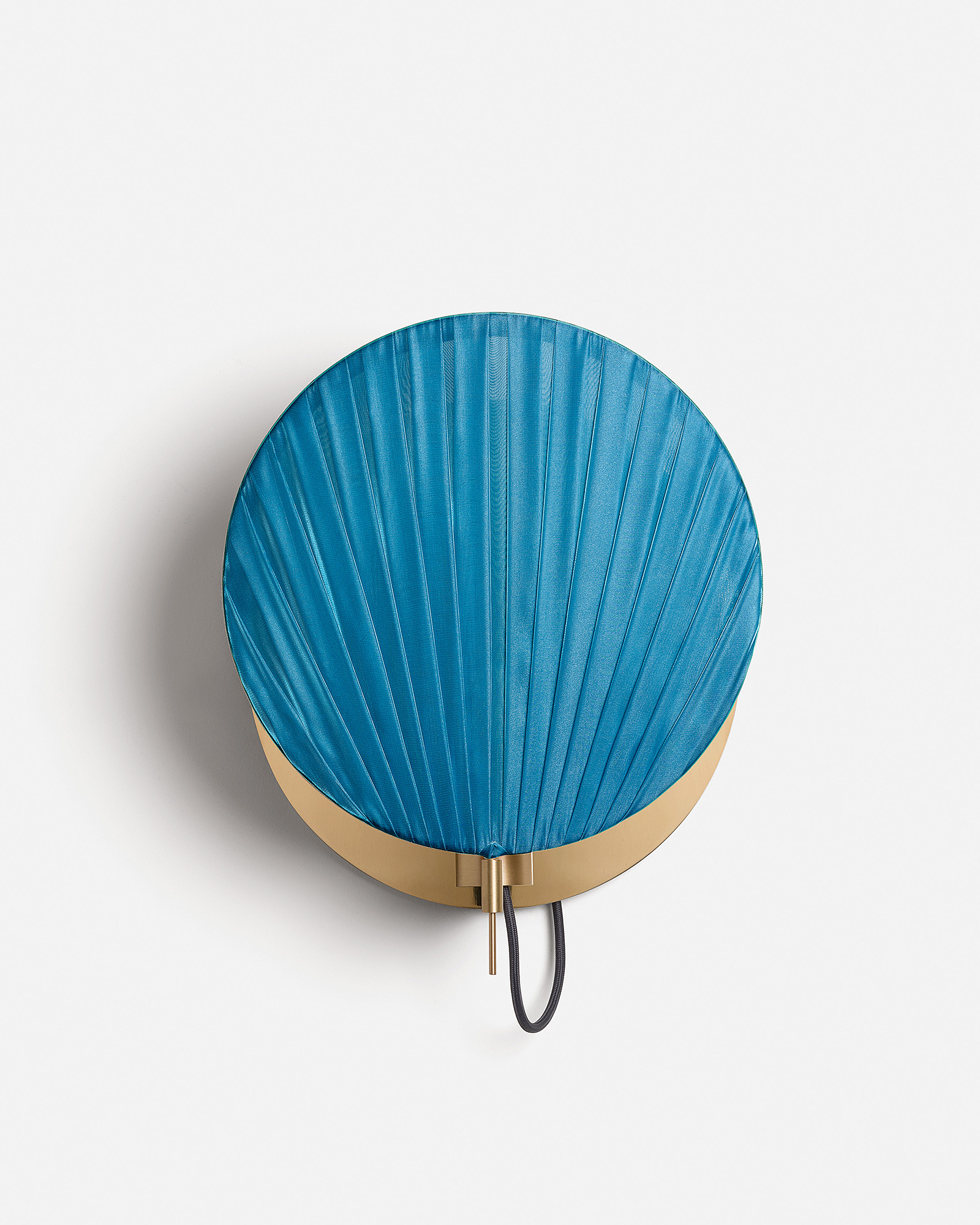 GUINEA WALL - Shiny blue
Materials:
Lampshade: Organza
Base: Brass
Dimensions:
Height 330 mm
Width 300 mm
Depth 200 cm
Specification:
Watts: 60 max
Lamp: E27 | Suitable for LED Bulbs
Cable: 2 core fabric flex cable
Collection description:
Multiple layers of pleated organza create a gorgeous iridescent ambient lighting. Organza fans are perched seductively on natural brass brackets and attached to the wall by a solid brass disc the same size of the light diffusing fan creating perfect symmetry.
Available in different colourways.
All SERVOMUTO products are entirely and exclusively handmade by expert Italian craftsmen, so that each piece is unique.